Diabetic and Compression Socks On Sale Today
Relief   +    Recovery   +   Comfort
OUR NUMBER #1 SELLING DIABETIC SOCKS
Seamless & Non-Binding Top Cuff 

Help Reduce Swelling in Legs and Feet

Helps Prevent Bacteria and Fungus

Promotes Increase in Blood Circulation
Our #1 Non-Binding Diabetic Socks
Diabetic socks are designed for anyone that experiences problematic issues with their feet and legs.
Help soothe Foot Pain & Aches
How Can Diabetic Socks Help?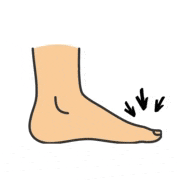 Non-Binding Wide Stretch Cuff
Non-binding top that has a cross stretch of more than 11 inches, which accommodates all but the largest diameter legs.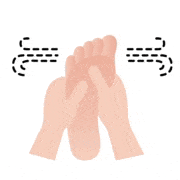 Promote Blood Circulation
The unique sock design is specifically tailored to be non-restrictive and promotes blood circulation.
Increases comfort and decreases swelling. Loose-fit top enables maximum circulation & help reduce foot swelling.

Our exclusive technology rapidly draws moisture from your skin to help prevent bacterial and fungal growth.

Hear From Our Amazing Customers!
I've had foot fatigue and pain for years. Even with other compression socks, my feet would swell and hurt, making walking difficult. These Bamsocks are the real deal! I wear them walking, working out, etc and my feet do not swell and do not hurt!

I wad skeptical about theses socks but I decided to but them and I'm glad I did. Reduced the nerve pain to literally none. Would buy them again. Thank you.

I wore these socks all day during my chemotherapy, 12 hours. When I took them off to get into the shower, neither foot was swollen! I was able to see all my veins and bones instead of fat swollen feet. That was greaaaaaat. They're not too tight that made me uncomfortable , I never noticed I had them on .


I am so happy to finally not have my legs feel like I am drag them around. I am not a diabetic
I have a messed up nerve
An they work amazing
Thank you Anna


I am never using my oven again. This thing is awesome. The food comes out perfectly and I didn't do anything special. It's just easy. I love it!!